Courses Learning

Classroom Activitie

Writing Exercises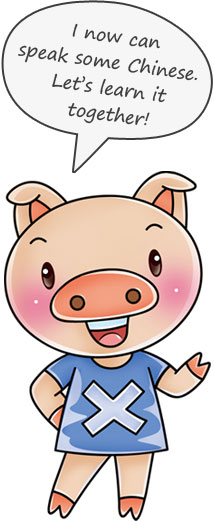 Yes! Chinese General Information
Yes! Chinese, jointly developed by Yes! Chinese Corp. and Confucius Institute Headquarters, is a set of comprehensive Chinese courses for young learners. It includes extensive printed materials, online lessons, interactive CD, and teaching services.
Yes! Chinese complies with the five essential elements of the world language standard, and assessments developed for Yes! Chinese have been adapted for consistency with the YCT/HSK tests established by the China National Chinese Language Office, and the Confucius Institution in Beijing, China.

Beginner courses for 4 to 6 year-old Pre-K students
Study Goal:
Build up learning interests, and possess a basic understanding of Chinese language;
Learn to read 230 words, 175 phrases, and some Chinese kids songs.
Course Structure:
Conversations + Classroom Activities + Sing Alone Songs
Features:
Simple conversations to motivate students' learning interests; Highly repeated practical texts helps student to engaged in Chinese.
Online Learning Clips:

YCT/HSK Levels:
Volume 1 YCT Level One
Volume 2 YCT Level Two
Volume 1+2 HSK Level One